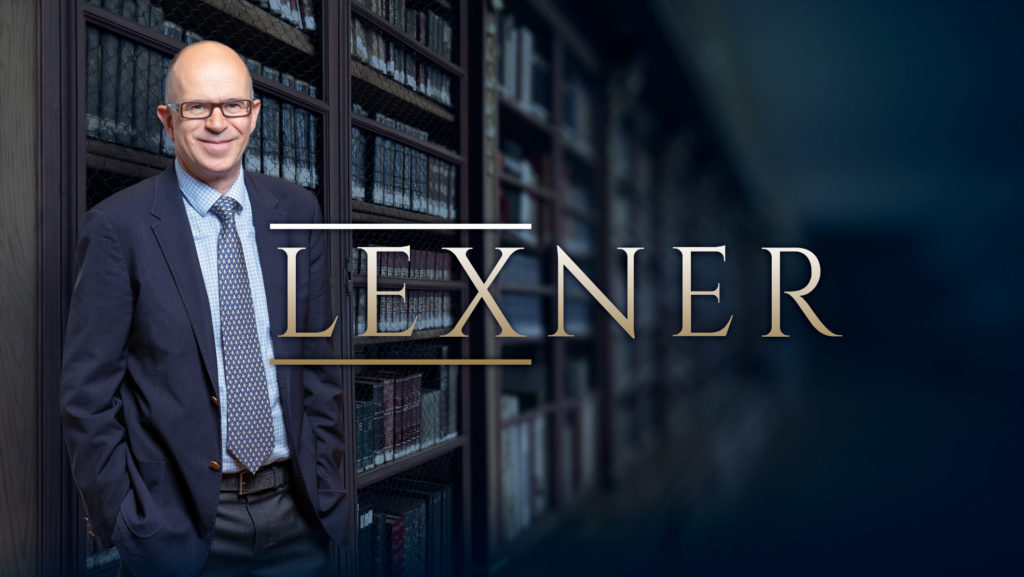 Sven Lexner
Commercial lawyer
Nationality: Swedish
Languages: Swedish (native), English (fluent), Russian (fluent), German (reading and conversation), French (reading and conversation)
---
Education and degrees
---
Working experience
Various positions
Founder and sole Partner of Advokat Lexner AB with a wholly owned subsidiary in Moscow (2018–)
Managing Partner Mannheimer Swartling Moscow Office (2006–2017)
Managing Partner Mannheimer Swartling St. Petersburg Office (1999–2006)
Associate (1994–1999) Mannheimer Swartling
Associate White & Case (Stockholm, Moscow) 1992–1994
Clerkship at Södra Roslags District Court, Junior Judge at Svea Court of Appeal, Stockholm 1988–1992
Commercial lawyer in Russia
While trained as a lawyer in Uppsala, Sweden, I have come to spend almost my entire career as a commercial lawyer in Russia, initially with the American law firm White & Case and thereafter and for nearly 25 years with Mannheimer Swartling (MSA), the largest and generally highest ranked law firm in Sweden. During this time, I have been involved in the creation and subsequent operation as Managing Partner of two offices in Russia, the MSA Office in St. Petersburg from 1996 and until 2006 and the start-up and operation from 2006 and until 2018 of the MSA office in Moscow, with responsibility for more than 30 lawyers. For many years, this two-office set-up was the largest one of any Nordic law firm in Russia.
ESTABLISHMENT OF BUSINESSES IN RUSSIA , M&A, REAL ESTATE AND CONSTRUCTION UNDER RUSSIAN OR SWEDISH LAW
Having left the partnership of MSA at the end of 2017 and after an extra year as Senior Advisor in the MSA Moscow Office, I decided in 2018 to set up my own firm. With an office in Stockholm and a subsidiary in Moscow, Advokat Lexner AB reflects a structure to which I have been used for many years.
My professional orientation is the same as before. I mainly work in the legal areas of M&A, establishment of businesses in Russia (companies, subsidiaries, representative offices), labour law and compliance, all under Russian or Swedish law. I also have significant experience in international disputes especially in disputes falling under the auspices of the Stockholm Chamber of Commerce, so-called Stockholm arbitration.
Best composition of the legal team and negotiating the fees
In contrast to my previous role at the two large offices I previously managed, I no longer maintain a heavily staffed operation. Instead, I work in close cooperation with other firms, which I have come to know during my 25 years in Russia and which I consider to be the best in their respective areas. I will be able in every matter to advise on the best composition of the legal team and also to negotiate the fees on behalf of the client at a rate which will be significantly lower than those of the international or large Russian firms in Moscow. This means that I can offer legal services to my clients at a considerably lower cost than the international firms, which need to maintain the same high legal fees wherever in the world they work, including in Russia. I have come to the startling conclusion, that all other things being equal (quality, efficiency and ease of cooperation), a more decent level of the legal fees actually seems to matter to most clients.

My contact list of lawyers in Moscow and St. Petersburg is extensive
In most matters within the areas of M&A, real estate and construction, I tend to work with one and the same mid-sized Russian law firm which is highly specialized in these areas. Our cooperation goes many years back in time and encompasses several large projects for international companies. In other areas, such as intellectual property law and tax law, I have additional contacts. I am able to advise and follow the client along in cooperation with the best suited firm in any particular matter. Should the client's interest be in big debt collection, I will have a name for the best Russian firm for such projects as well!
---
SOME MATTERS AND PROJECTS OVER THE YEARS
Companies with which I have worked over the years include most of the major companies from the Nordic area, which are or have been active on the Russian market. I have advised a very large number of clients on choosing and setting up their operations in Russia in the legal form best suited for their purposes, and with or without Russian participation. Such form has varied over time. Major projects have been in the areas of M&A and real estate and construction. More recently, following the introduction of restrictive measures in dealing with Russian companies, compliance issues have become part of my work. Below are some examples of matters in which I have been the responsible partner.
Representing a major Nordic telephone company in the creation of the Megafon joint venture, soon thereafter to become one of the two largest mobile operators in Russia;
Representing a major Nordic electronics company in, probably, the first sale-lease back transaction in Russia;
Advising on the establishment of and the subsequent legal assistance over the years to the branch in Russia of a leading Nordic business school;
Representing a major Nordic confectionary company in the sale of its Russian production unit to Cadbury-Schweppes;
Representing a Nordic company in the creation of a joint-venture and the subsequent reconstruction of a plant to make it suitable for the production of welding electrodes;
Representing at least three different Nordic publishing houses or printing companies in launching ad-financed newspapers in Moscow and St. Petersburg;
Representing a major Nordic truck company with all aspects involved in acquiring a land area for the construction of a service station for heavy trucks;
Representing a major Nordic furniture company over the years and in various aspects of its business in Russia, including in local dispute resolution and international arbitration;
Planning and performing all preparatory legal work on behalf of a Nordic client for the acquisition of one of the largest hotels in the North-West region of Russia;
Representing the interests of a major Nordic shipping company in relation to a dispute with a major state-owned Russian party.
---
Contact me
Advokat Lexner AB
Smolensky Blvd. 2, Entr. 2, 5th floor
119034 Moscow
Russia mob.: +7 925 544 2954
Sweden mob.: +46 70 290 7777
---
Map
---